Our workshop is nestled on 3+ acres of Pacific Northwest forest in Duvall, Washington. Surrounded by inspiring native cedar, hemlock, and alder, Powder Hound Woodworks is passionate about bringing aesthetic quality to our local, hand-crafted products. We strive to create functional artisan products that will be wonderful additions to any home.
Learn more about us at Our Story.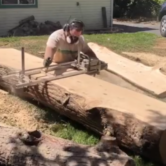 Local sourcing
As much as possible, we source our live edge wood from local sites, using native species & previously felled trees.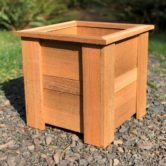 Functional crafting
We take care to design products that are as useful as they are beautiful.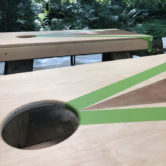 Hand-made quality
Our products are designed, constructed, and finished with quality craftsmanship so each product is unique and lasting.